Professional Holiday & Event Lighting Services in Monmouth, Mercer & Middlesex Counties
Christmas Decor by Cowleys - Your Source for Holiday Decor, Event Decorating, and More!
New Jersey's source for commercial and residential Christmas lighting
The holiday season is an important time of the year. For many of us, it's a time to spend with our friends and families, celebrating the relationships with the people we hold most dear. Retailers nationwide also know that a festive holiday atmosphere is important during such a significant buying season. That's where the experts at Christmas Decor by Cowleys can help with their superior design and installation services.
We specialize in brilliant holiday lighting for homes, businesses, and events of all shapes and sizes.
Why work with us?
Residential & commercial holiday and event lighting
Years of experience and a name you can trust
We're part of a holiday decorating network to give you the very best
Holiday landscape and ground lighting
Our highly skilled team has received special training for holiday installations and always pays attention to detail.
With access to the best holiday lighting on the market, Christmas Decor by Cowleys will take care of this season's decor from start to finish, giving you a beautiful winter landscape that everyone can enjoy.
We can design and install attractive holiday lighting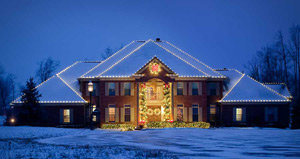 Professional Holiday and Event Lighting
At Christmas Decor by Cowleys, we provide high quality holiday lighting services for residents and businesses throughout the Monmouth, Mercer & Middlesex Counties area, including Freehold, Englishtown, Old Bridge, Marlboro, Morganville, Trenton, Monroe Township, Millstone Township, Holmdel, Colts Neck, Rumson, Middletown, Hightstown, and the surrounding cities and towns. Call or contact us today to schedule a free holiday light consultation!
The best holiday decorations available
We are part of the Christmas Décor network, to offer you unrivaled holiday lighting options. Christmas Décor has been in the industry for over 20 years, and services over 50,000 clients annually through its 375 locations nationwide.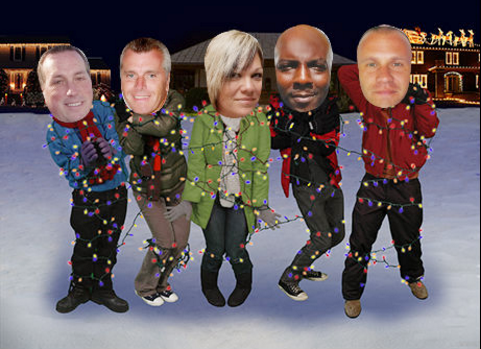 Meet the Christmas Decor by Cowleys Team
Our clients can enjoy a painless, professional experience that will always deliver brilliant results. We are proud to be a part of the Christmas Décor family, and in 2012, we received and award for the most reinvigorated franchise from the American Association of Christmas Decorators.
If you're looking for superior holiday lighting services, look no further than Christmas Decor by Cowleys.
We proudly offer our Christmas lighting to residents and businesses throughout Monmouth, Mercer & Middlesex Counties, including Morganville, Old Bridge, Englishtown, Marlboro, Freehold, Hightstown, Rumson, Holmdel, Millstone Township, Colts Neck, Middletown, Monroe Township, and the neighboring areas.
Additional Cowleys Services